Welcome To Landhotel
Opened in June 2019
Landhotel is a brand new hotel, just opened in June 2019. It is an elegant four star hotel. The hotel architecture and its interior is inspired from the sourroundings and has total of 69 rooms all of which are very spacious and all have a fantastic views to the higlands, lowlands and midlands.
One of the unique qualities of Landhotel is its location. It is located within 2 hours away from the most scenic attractions in South Iceland for endless list of leisure activities and you can reach the most scenic attractions within a day tour from the hotel. It is optimal to have base at Landhotel and enjoy your adventurous travel with quiet evenings and relax in our luxurious lounge in the country where no light or traffic pollution exists.
The only sound you hear is the sound of nature!
State of the art accoustic system!
The hotel prides itself with a state of the art accoustic system which means NO echo anywhere in the hotel. Our guests can enjoy conversations with out any background noice from others. A perfect place to relax!
Learn More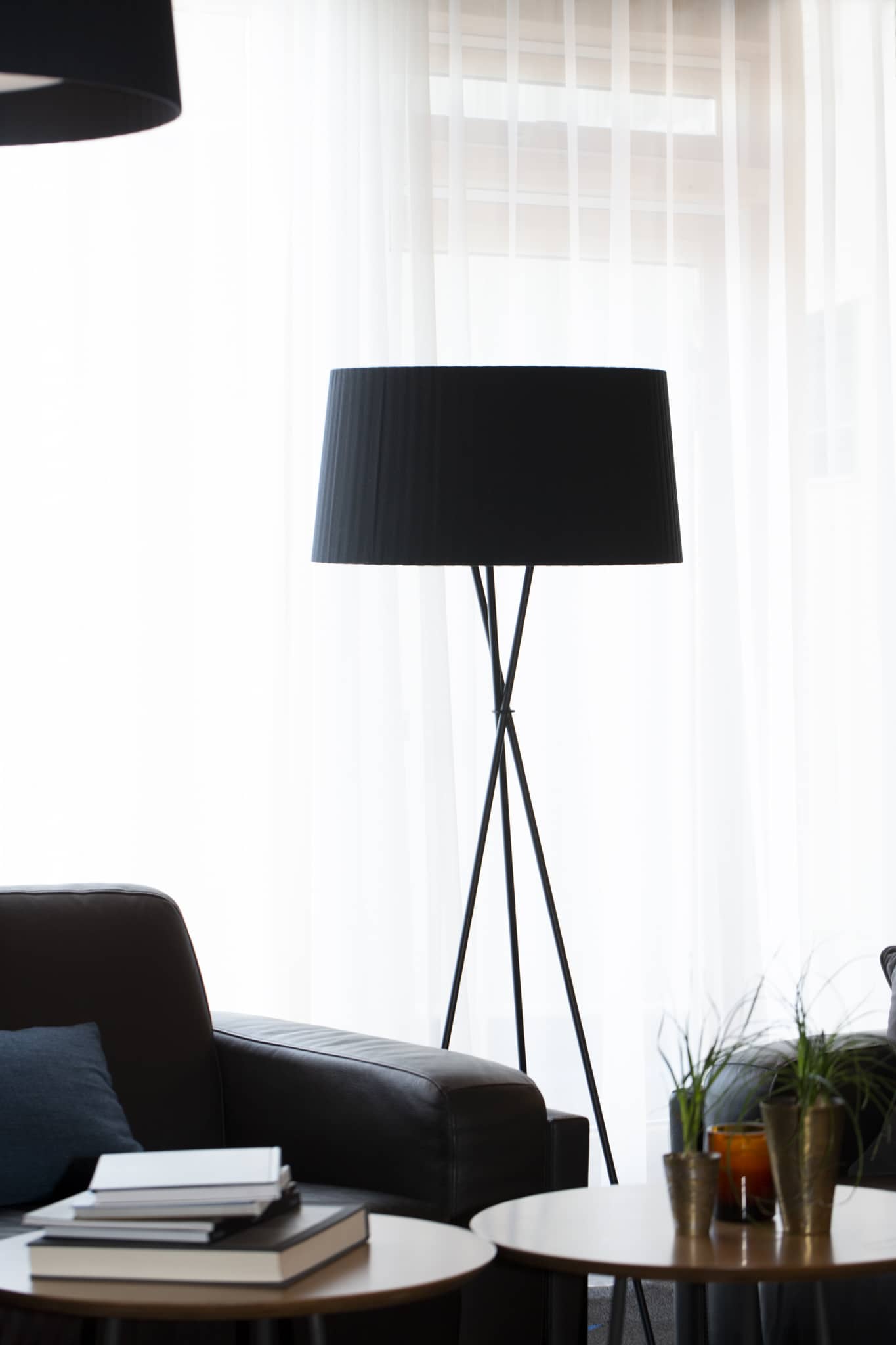 Our Hotel and Attractions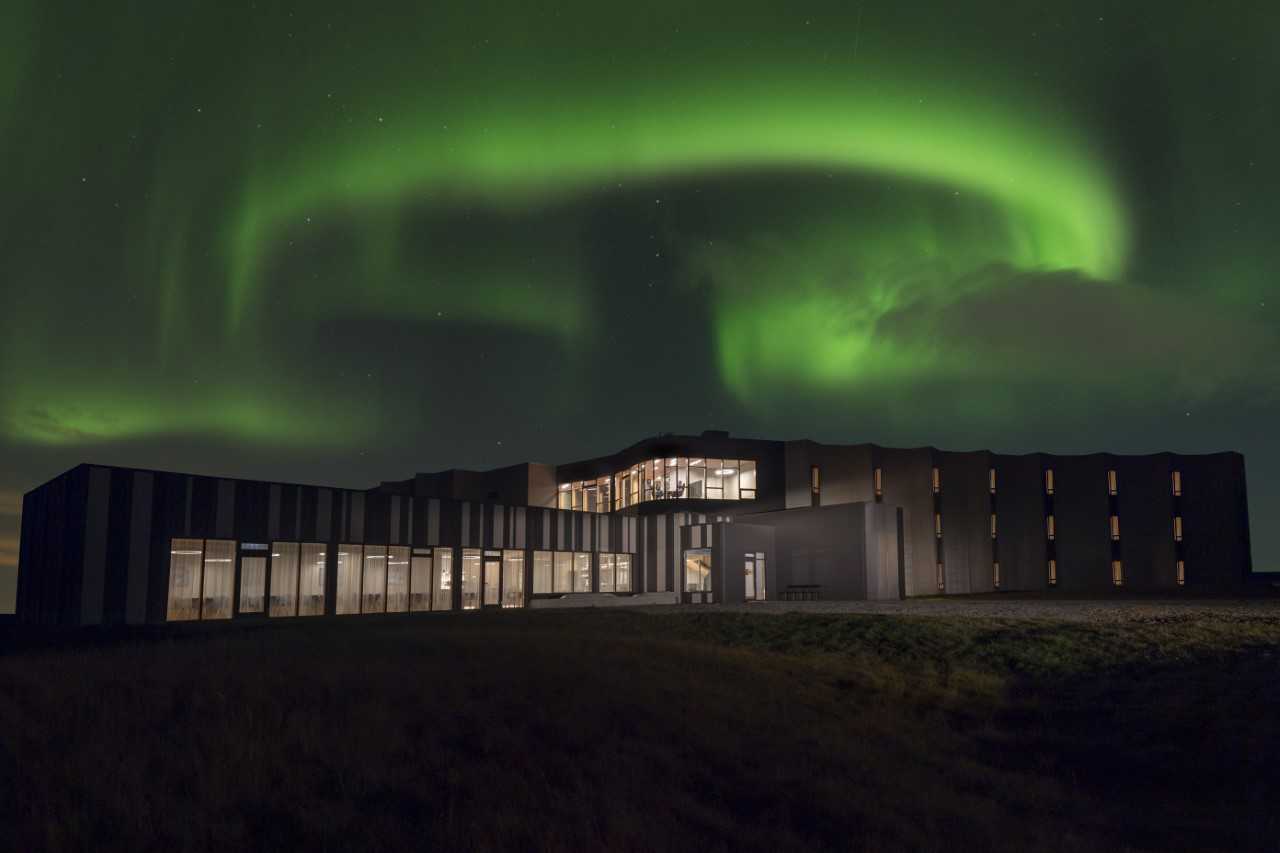 The Northern Lights
There's nothing more exciting than capturing the Northern Lights, Aurora Borealis.
The Northern Lights season runs from 1st September, through winter, until 15th April
You can watch the spectacle Northern Lights with un-polluted skies on the scenic top floor of the hotel.
Snuggle into a warm wool blanket with a cup of hot chocolate and enjoy the show. 
What a perfect way to spend a great evening at Landhotel.
Book online today and look forward to enjoyable stay with us
or email us at booking@landhotel.is
Book Now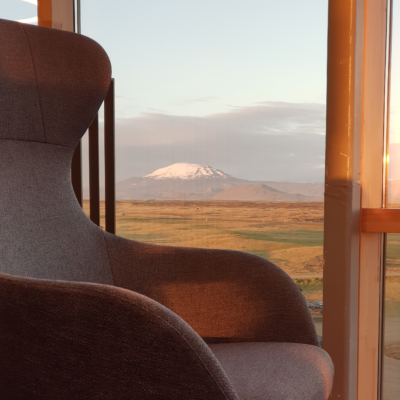 COVID HEALTH AND SAFETY PROTOCOLS
We have elevated our health and safety measures in order to keep our guests and staff safe.
Learn more
FREQUENTLY ASKED QUESTIONS
Check-in depends upon room availability.  Regularly room check-in is from 16:00 (4 PM)
Check-out is till 11:00 (11 AM) on departure day.
Breakfast is included for all room types