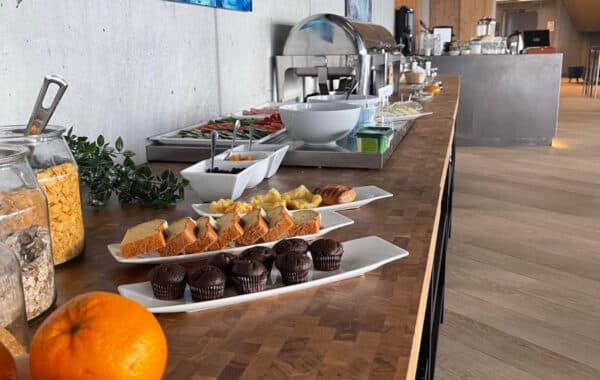 Breakfast is included during your stay. 
Our breakfast buffet has wide varieties of freshly baked breads, warm breakfast including scrambled eggs, bacon and hot sauges, newly brewed coffee, cold cuts and fresh fruits and vegetables, jogurt and the icelandic skyr with cereals, along with  other Icelandic delights directly from our farmers
Landhotel welcomes you to embark on a culinary journey and explore local delicacies and traditional home-style Icelandic cuisine, authentic recipes and ethnic delights for breakfast and dinner.  If you are going for an adventure during the day  we can certainly create a nice lunch packet for you for an additional cost.
We urge you to inform us of any allergies or food intolerance before your arrival so we can meet your specific needs.


Scan this QR code to view our menu