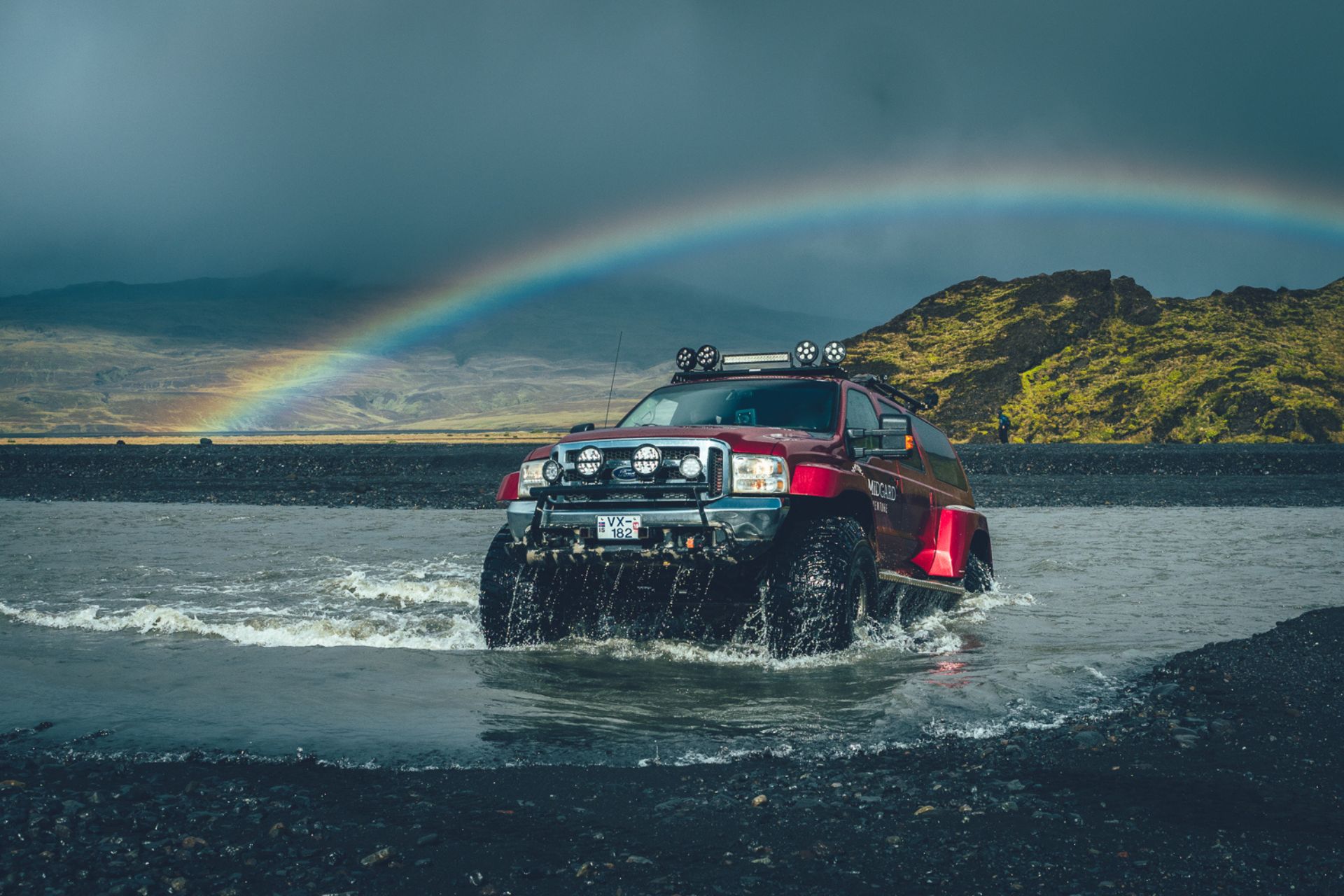 That sounds like an amazing adventure! Landmannalaugar is a beautiful area in the highlands of Iceland, known for its colorful mountains and hot springs. A super jeep tour is a great way to explore the rugged terrain and get off the beaten path.
During the tour, you can expect to see some stunning scenery, including snow-capped peaks, glaciers, lava fields, and rivers. You may even have the chance to drive across a river or two in your super jeep!
In Landmannalaugar, you can take a dip in the natural hot springs, which are a popular spot for relaxation and rejuvenation. You can also hike to the top of a nearby mountain for breathtaking views of the surrounding landscape.
Overall, a super jeep tour with Midgard Adventures is an excellent choice for anyone who loves nature and adventure. Just be sure to dress warmly and bring plenty of snacks and water, as the highlands can be unpredictable and weather conditions can change quickly.
We offer super jeep tours in cooperation with Midgard Adventure.  You can visit their website here Midgard Adventure to see all the tours they have to offer.  You can contact us at booking@landhotel.is to order your tour and have them pick you up at Landhotel for your greatest adventure in Iceland.