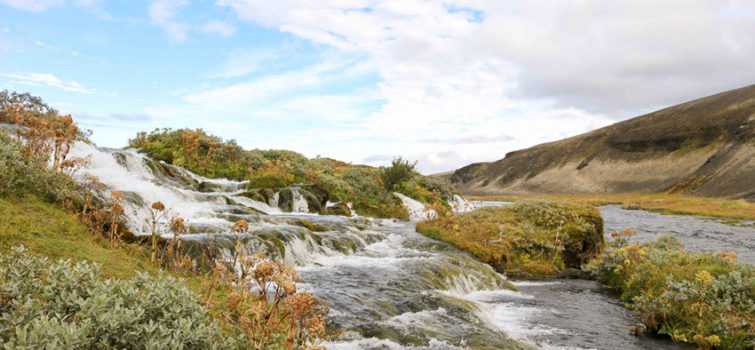 In proximity of the hotel, you will find Thjorsardalur, with many attractions of interest such as many different lava formations.
The valley is quite flat and full of lava after the repeated eruptions of Mount Hekla.
The small valley Gjain features small waterfalls, ponds and volcanic formations. Impressive rock cliffs like Vegghamrar are popular for climbing.
Thjorsardalur features hot spring area which is west of the waterfall. There you can bathe in a hot spring where hot- and cold water flows freely into the hot spring. Also, inside the valley is Haifoss, one of the highest waterfalls in Iceland where you can take breathtaking pictures.
64°05'41.1″N 19°59'35.3″W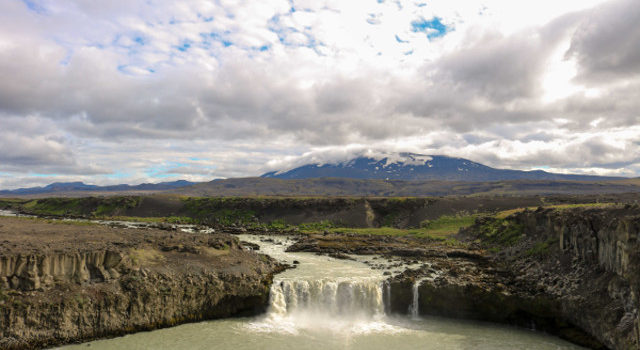 Mount Hekla is approximately 50 km from the hotel.
Mount Hekla is among the most active volcanos in Iceland with more than 20 eruptions since 874.
Hekla is a popular destination for hikers. The trail leads most of the way to the summit, and takes about 3 to 4 hours to walk. Skiing, around the rim of the crater, is also possible in the spring time. There you can also go mountaineering in the summer. Travelers do need to be aware though, that the volcano can erupt without a warning, so you enter the area at your own  risk.
Located in the area is Hekla Center, providing tourists with information and advice about Hekla and its surroundings, as well as housing an exhibition on Mount Hekla and organizing artistic events and programs.
64°06'21.7″N 19°53'54.2″W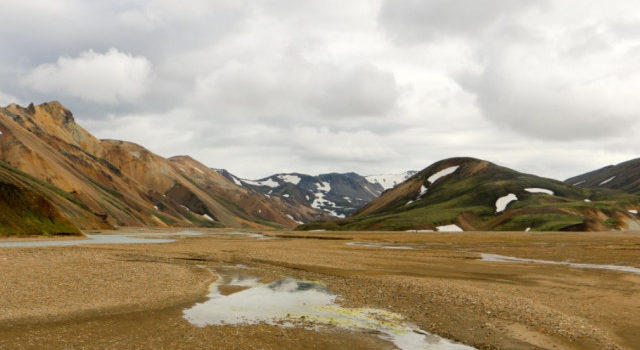 Landmannalaugar is one of the hidden pearls of Iceland, a truly magical place.
The People´s Pool, as it's often called, is one of our most popular tourist attractions in Iceland.  Here you can see
extraordinary nature with breath taking colorful mountains in all directions.  Many hiking trails are around
the area for a perfect day hike or longer and you can dip into a natural hot spring pool for a relaxation  afterwards.
Landmannalaugar can only be visited during the summer from June through late September.
The road that leads you to Landmannalaugar passes by the hotel and it is only 90 km away.
63°59'07.8″N 19°03'49.9″W